STEM Workshops
Delivered by Engineers and Pro Street-Dancers
We proudly deliver STEAM engagements worldwide
Our science workshops cover topics in the National Curriculum.
They are ideal for Primary and Secondary school children.

(Featured by Innovate My School Magazine and Falling Walls Science Engagements)
Scroll Down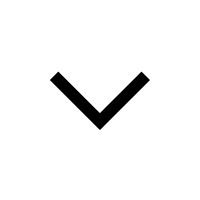 STEM Workshops for Schools
Click on a workshop to find out more

How much does it cost?


We have a price guide that contains a summary of our workshop formats and approximate costs for all our workshops and assemblies. Please submit an enquiry or emails us at office@vsteamedu.com to request a copy.
How do I book workshops/events?


Please send an email to office@vsteamedu.com or please submit an enquiry via our website.
Specify the number of students in each year group and the preferred workshop for each year group. See the example below:

Y1 (90 students): Renewable Energy
Y2 (90 students): Electricity

We will then send a precise quote.
Agree on final details (such as the date for the engagement).
We will send a formal online booking confirmation with the final details and payment information.
Are the workshops curriculum linked?


All of our Science, Engineering, Technology, and Mathematics workshops cover topics in the national curriculum. They contain over 100 activities. The design of the workshops means that we can deliver them in school classrooms. We aim to encourage students to become scientists, engineers, and problem solvers.
Are the instructors DBS checked?


All our instructors have an enhanced DBS Check and will bring their DBS certificates with them to each engagement.
Reviews

David Henderson
09-May-2023

A super day. Good pace kept the children engaged and had a wow factor. The class described the day as epic!

Daniel Bird
24-Oct-2021

We had a fantastic day - all children were engaged from the start! They learnt so much and our needs were catered to with regards to how our day runs. Would highly recommended!

Angela Loten
23-Aug-2021

A very enthusiastic group of people who gave my students something to think about and kept them very busy.
Teacher Testimonials
Thank you for the workshops you provided our school on Friday, I have received great feedback from both the children and teachers. Would love to arrange some further workshops
Rebecca Dilly, Alexander Mcleod Primary School
"We just wanted to say a massive thank you on behalf of all of Year 10 and the staff who supervised too – it was a great experience for all of us! The workshops were such a treat for the girls and they're already asking when you'll be coming back!"
Anjali Thomas, Baylis Court School
"Thank you so much for the visit this week the children loved it and have not stopped talking about it since"
Sam Loughman, Sacred Heart Primary School
Science Engagement of the Year Finalists
Our science workshops for schools and science presentations made it to the finals of the Berlin Falling Walls Science Engagement of the Year 2020. Our application was selected out of entries from 72 different countries. You can watch the video presentation we entered for the final round of the competition below.
Why Choose Us
We end some of our engagements with a dance performance!
Media Features
Read about our STEAM engagements below.